Hello ATA'ers
My name is Mark, and yes, I'm from Canberra. My partner and I bought a small ex-government house in the inner north of Canberra about a year ago. It is a terrible house, oriented to the street placing all the glazing due east and West. The house was bought for the land- with a fairly level 650m square block that has excellent northern solar access along it's long side. We are hoping to save enough money in the next few years so that we can knock it down and (owner) build a very nifty passive solar design home.
I am have a fairly good grounding in Passive solar design homes- My father is a builder and our family home in Bathurst (similar climate to Canberra) is a solar passive design (albeit without the benefit of more modern building technologies such as effective double glazing etc). I think my father just read a book on the housing design and cobbled up his own version of it- and it was a very comfortable home for me and my siblings- but it could have been a lot better had some more thought gone into the design and use of materials.
I am currently overseas and have some spare time on my hands and would like to dedicate some of it to finding the right balance for a design of our home. I have spent quite a bit of time on these forums lurking and trying to find answers to my millions of questions). I thought it was time to start my own thread where I could use the collective knowledge of the many contributors here to help me on my way.
We are looking to build a single storey 3 bedroom (+ study/music room) passive solar home on our block. The open plan living/ dining, all the bedrooms and the study will be on the northern side of the building with extensive, thermally broken aluminum framed double glazing units, curtains/ pelmets and suitable eves for summer sun protection. The southern side of the house will house the single carport (cars don't need a whole room to themselves!), the kitchen, bathrooms, a workshop, bicycle shed and rainwater tank. The house will be on a polished concrete slab (possibly waffle pod) with edge insulation. The building envelope will be highly insulated timber frame construction with select reverse brick veneer eastern and western Walls ( plus a few internal walls) Hopefully I will be able to clean and re-use the bricks when I demolish our existing home. External cladding will likely be a mixture of unpainted compressed fibrous cement sheets and corrugated iron cladding. I am also hoping to salvage and use the hardwood timber frames from our existing home to use for some internal wood detailing and furniture). The house will have high, southern facing clerestory windows throughout all the northern rooms, that can be used in summer to purge the house of heat.
We have access to gas on our block but given the advancements in Solar PV, and all the issues with domestic gas extraction and pricing, we are hoping to run solely off electricity. Hopefully in the not to distant future when home battery storage improves (come on Tesla!) we could look at going off grid altogether. At this stage it seems that a PV system with heat pump is an excellent way to provide hot water. What I am unsure about is if our house will need any external heat inputs (apart from solar gain) for winter- and if so, how best to achieve that? I know that our house growing up in Bathurst was quite cold but that was with poor glazing and only adequate insulation. I have looked at hydronic heating powered by an air source heat pump but am scared off by the cost. I guess the other option is a few minisplit AC systems (cheaper than Hydronic, but not as nice- the hope here would be that it would be a relatively cheap insurance against a week of gloomy winter weather and only used occasionally.) Lighting will be energy efficient LED lighting, Kitchen will have an induction cooktop and generally energy efficient appliances.
I am not expecting t shirt and flip flops in the middle of winter kind of 'comfort'. I am just hoping the create an environment where the cold of the winter is not too severe and can be weathered with some good ugg boots and a hot water bottle. Having experienced many hot summers in Bathurst I am not too worried about summer conditions in a well designed PS house.
I will attach some renderings from a program I have been using to sketch up some various designs of our house. This is the most current floor plan- which may/ may not adhere to the building codes- I have not checked just yet (We are lucky in that the house on our southern boundary is newly and extensively renovated. It only has service rooms on its northern side so we will not be impinging on any solar access issues). The northern and North eastern Garden on our block will be a working garden with veggie patches, our chooks and a range of native plants and grasses to attract the birdlife we get in our neighbourhood.
A few questions that I'm scratching my head about at the moment that you may be able to help me with. Would it be worthwhile pouring the concrete slab only for the northern rooms/kitchen/ corridor, and making the southern service areas out of a highly insulated, lightweight framing? My thinking is that they don't get any beneficial solar gain and may just leach heat from the 'active' part of the slab during winter. Currently my glazing to exposed Thermal mass ratio (just for the slab- not sure if I should include the reverse brick veneer walls in the equation) is around 25%. That is quite a bit above the 15% recommendation for Canberra according to the Yourhome.gov website. Should I be concerned here or is my analysis too simplistic. Also, I have read of people being unhappy with the air quality in their tightly built, highly insulated buildings. However the approach to solve it (a heat recovery ventilation system) appears to be way outside of what we could afford). Is there a middle road we can tread here?
Finally- someone point out all the things I have missed out so I have more things to research and figure out!
Cheers gang- hopefully this thread can evolve over the next few years until we have a final product! It may even answer the next poor sod who decides to build their own passive solar design house.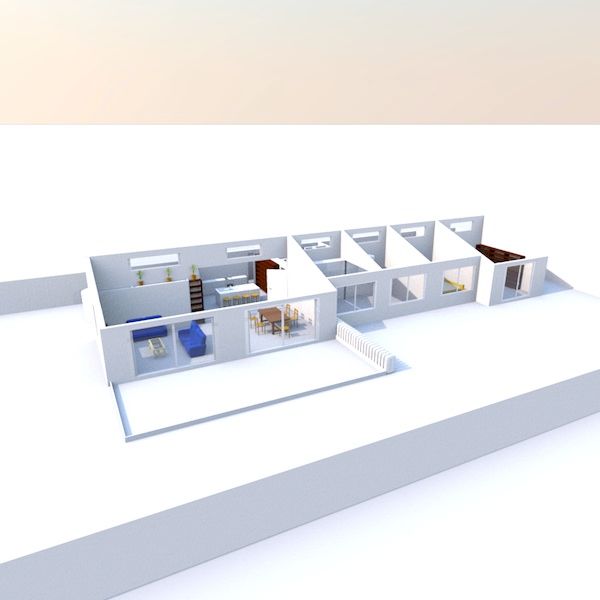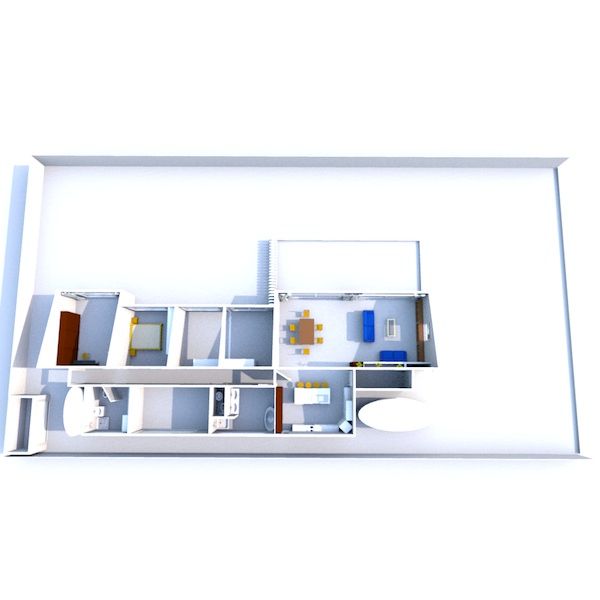 Mark.